by sarah olson 
Slow Cooker Chicken Parmesan and Pasta is everything you love in one pot. Chicken, tomato sauce, and pasta topped with Parmesan and Mozzarella Cheese.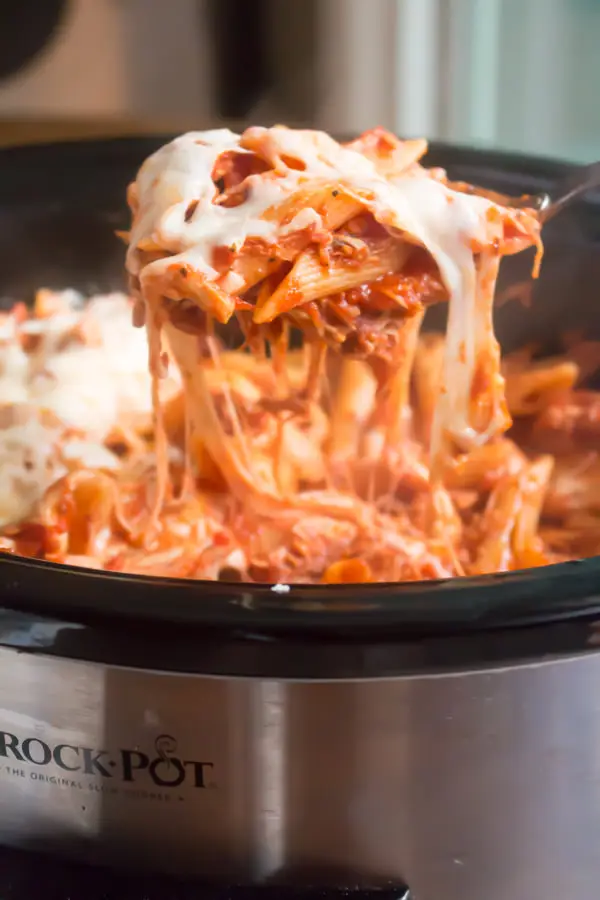 Today I'm sharing this easy recipe for Slow Cooker Chicken Parmesan and Pasta. My mom would always slow cook her sauce with meat all-day; she would stir her sauce often throughout the day. I like to use my slow cooker, so I can set it and walk away.
This is the first time I had cooked chicken with tomato sauce, and the results were great.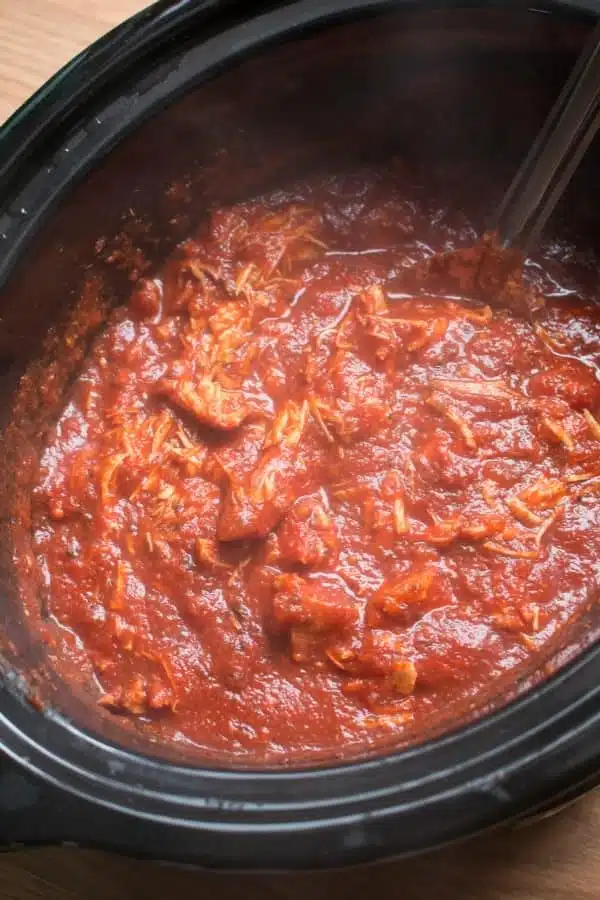 How to make Slow Cooker Chicken Parmesan and Pasta:
You will need these ingredients:
Boneless skinless chicken breasts
Ragu Pasta Sauce
Salt and pepper
Oregano
Penne pasta
Mozzarella cheese
Parmesan cheese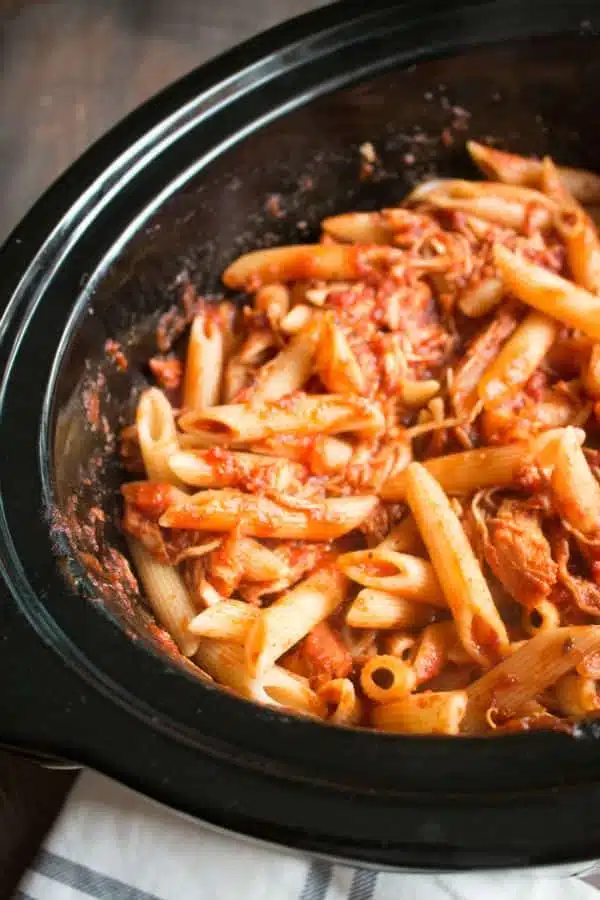 Directions:
Add the chicken to the slow cooker and sprinkle over the salt, pepper, and oregano
Pour over the pasta sauce.
Place the lid on the slow cooker and cook on high for 4 hours or on low for 6-8 hours.
Shred the chicken with two forks. Cook the pasta on the stove top according to the package directions.
Stir the drained pasta into the chicken and sauce. Sprinkle over the mozzarella cheese and then the parmesan. Place the lid back on the slow cooker just long enough for the cheese to melt; this usually takes 15 minutes.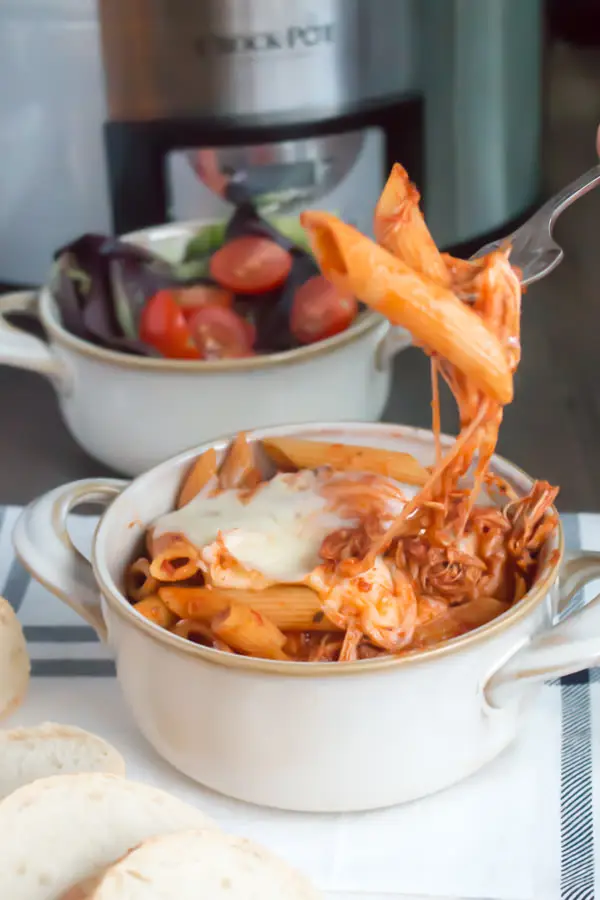 What to serve this with:
When I'm picking sides, I often think about what my favorite restaurant would serve with the dish. Here are my favorites for this dish:
Sauteed Broccoli or Asparagus
Ceaser salad
Breadsticks or French rolls
Don't forget about dessert! Such as tiramisu or strawberry gelato!
This is the easiest chicken Parmesan I have ever made. My daughter loved this meal! She and I ate this on our way out the door to girl scouts. I left the slow cooker on warm for my husband who comes home after we have left. Enjoy this recipe!