After all those months sat on the sofa these epic UK hiking trails are, well, actually quite likely to leave you panting.
By Ellie Walker-Arnott 
There were daily local walks (those little strolls that saved us during lockdown) and then there are these: world-class hiking routes that take in mountains, farmland, lakes, coastline and some of the most stunning scenery the United Kingdom has to offer. This autumn, we'll be wearing in our new hiking boots on these routes, which wend through some of the country's most incredible rural areas. Load up your rucksack with a tent and a multipack of plasters (or B&B hop) to tackle the entire length, or choose a smaller section for a day-long leg stretch. Either way, we'll see you at the trail head.
RECOMMENDED: The best places to visit in the UK in 2020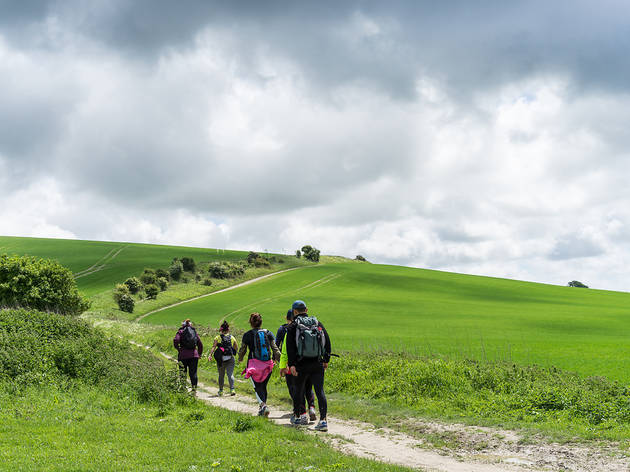 Photograph: Shutterstock
1. South Downs Way
Running from Eastbourne to Winchester, this trail along the majestic chalk ridges of the South Downs is a tick list of lovely locations. Walkers tackle the Seven Sisters cliffs, photo-ready Cuckmere Haven and Sussex's wonky medieval villages before heading inland to lush hills and woodland. Pack thick socks and plot a route of around 12 miles a day to complete it in just over a week.
How far in total? 100 miles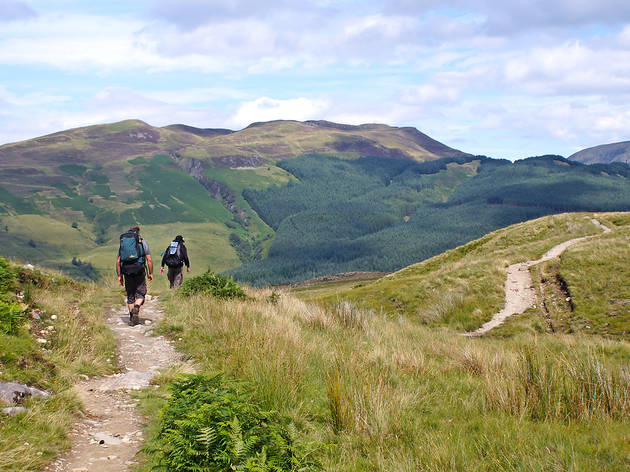 Photograph: Shutterstock
2. West Highland Way
Here's one brave way to explore the mega-landscapes between Glasgow and Fort William in Scotland. The West Highland Way is etched through the Loch Lomond & Trossachs National Park and beyond, past glassy lochs and heather-covered lowlands to steep mountain paths. Tackling the entire route is certainly a challenge, but if you're not fazed, know this: you finish right at the foot of Ben Nevis.
How far in total? 96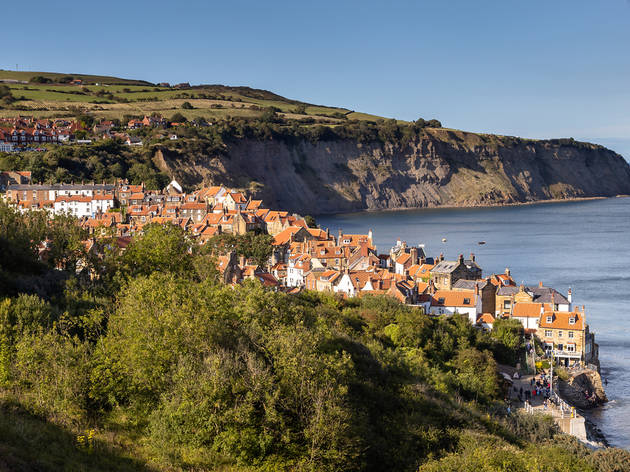 Photograph: Shutterstock
3. Coast to Coast Walk
This long-distance trek isn't one of the UK's official trails, but it's a popular one, taking hikers from the Irish Sea on the sands of St Bees in Cumbria to the North Sea as it rolls into historic Robin Hood's Bay in Yorkshire. Following local footpaths, the route, which was first published by walker and writer Alfred Wainwright in the 1970s, takes you through three UK National Parks: the Lakes, the Yorkshire Dales and the North York Moors. Who's for hill-and-vale bingo?
How far in total? 190 miles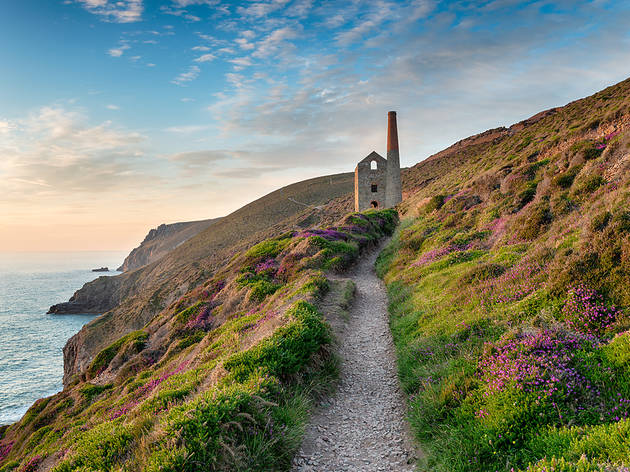 Photograph: Shutterstock
4. South West Coast Path
Currently the longest hiking trail in the UK, you're going to need a fair amount of annual leave to tackle this in one go. The route runs from Minehead in Somerset all the way to Poole in Dorset, via rugged cliffs, cute fishing villages and surfing spots along the Devon and Cornwall coastline. It's recommended to allow a casual 52 days to walk it start to finish, but you can jump on to the well-signposted coastal path at any point to trek a more managable chunk. Maybe with a pub or three en route.
How far in total? 630 miles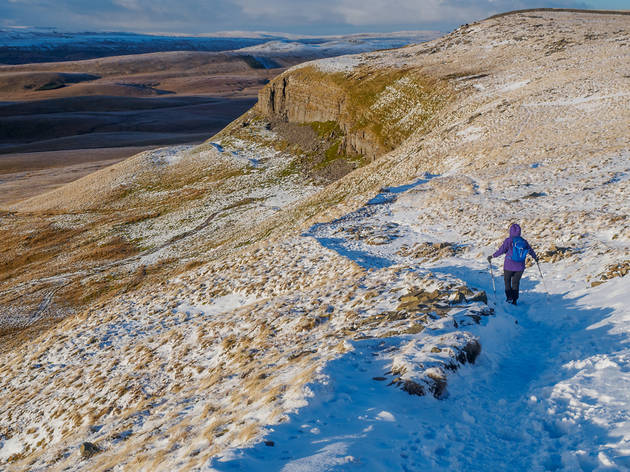 Photograph: Shutterstock
5. Pennine Way
The Pennine Way is one wild and remote path, connecting northern England to the Scottish borders.Your calves might not thank you for this hilly route (the combined ascent is higher than Mount Everest fyi) but your eyeballs surely will. It's one epic vista after another, taking you through the Peaks and the Yorkshire Dales, and over Hadrians Wall.
How far in total? 268 miles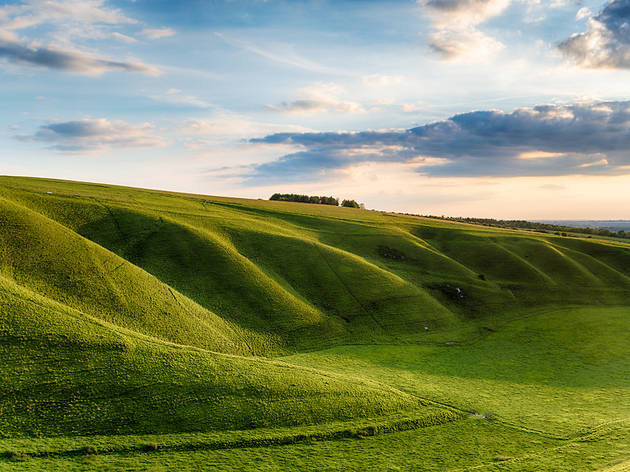 Photograph: Shutterstock
6. The Ridgeway
Known as Britain's 'oldest road', this trail over high ground has been used since prehistoric times by travellers and traders. It still makes for an awesome walk, with panoramic views of the North Wessex Downs and the Chiltern Hills. Set off at Avebury's neolithic stone circle and you can put your feet up a few days later beside the Thames in Goring. 
How far in total? 87 miles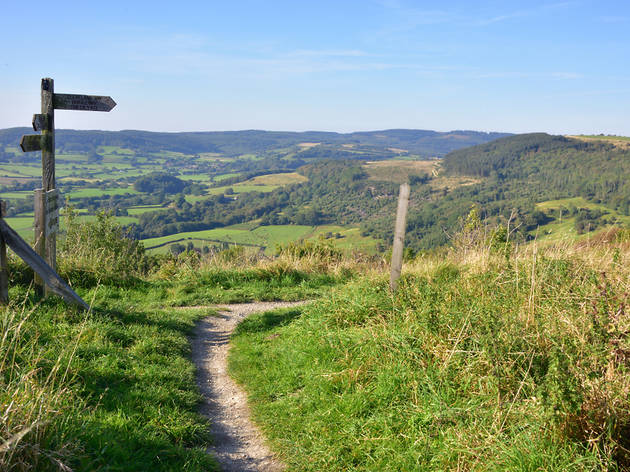 Photograph: Shutterstock
7. Cleveland Way
You'll want nine days to fully complete this hike, which explores both the North York Moors and the county's world-famous coastline. Most people walk clockwise from Helmsley to Filey. Just make sure you allow enough time to properly enjoy spots like Roseberry Topping hill and get your goth on at Whitby's atmospheric clifftop Abbey.
How far in total? 109 miles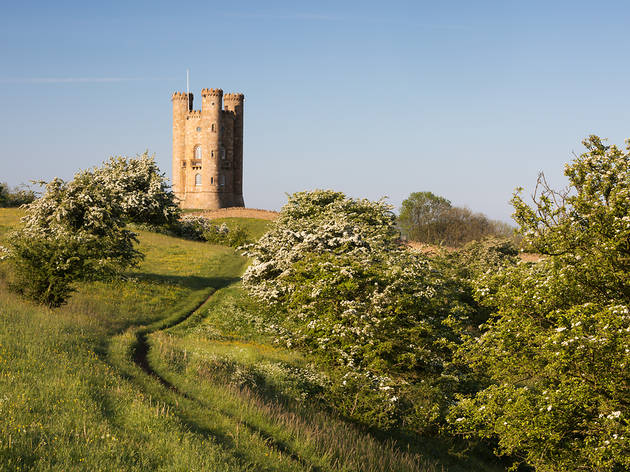 Photograph: Jo Jones/Shutterstock.com
8. Cotswold Way
All the gear, no idea? You can avoid steep peaks (and guarantee plenty of picturesque stop-offs) by hiking The Cotswold Way. It meanders from bougie Chipping Campden to the honey-coloured city of Bath, taking in rolling valleys, chocolate-box villages and a bunch of historic landmarks. Eleven days should suffice to do all 102 miles, but it's an ace one to pick up for a gentle afternoon stoll if that's more your idea of a good time.
How far in total? 102 miles